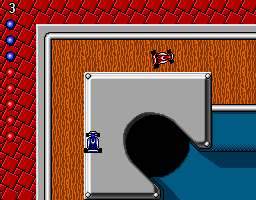 I have not been much of a racing gamer for a while. I certainly respect how much the genre has evolved from its early days; both the Gran Turismo and Forza Motorsport series are an ever-improving apotheosis of racing at home, giving a simulation that is, in some cases, literally good enough to train us for driving on the real-life tracks the games represent
I learned a lot more about driving from these games than it is probably safe to publicly admit. Because of simulation racers, I think about lines and acceleration and vehicular physics in a way I maybe never would have grokked on my own. They were crucial to my skilled-but-not-necessarily-legal driving style.
The funny thing is, I suck at them.